Antibacterial Yarn
Mingda textile has more than 15 years of experience in providing high quality yarn for protection market, antibacterial & deodorizing environmental yarn is our main newly developed products to provide different protection, which have excellent comfort, excellent antibacterial and deodorizing properties by using environment- friendly materials, is an ideal choice for producing personal protective products.
Main Features of Antibacterial Yarn
Bamboo fiber - environment-friendly material
Great comfort, with soft hand feeling
Ultra strong moisture absorption feature, quickly emanating water
Excellent deodorant feature by special treatment, to inhibit microbial growth
Cut level could customize
Fashion colors
The Material Antibacterial Yarn Used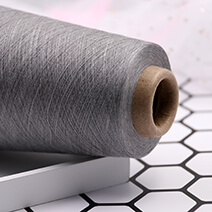 Graphene Antibacterial Yarn
Graphene Antibacterial Yarn prevents the growth of bacteria that causes body odor to provide increased freshness.
check here to learn more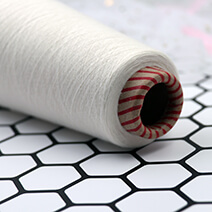 Silver ion Antibacterial Yarn
Superb antimicrobial antimite performance, restraining the breeding of harmful pathogenic bacteria.
check here to learn more