Flame Retardant Yarn
Mingda Textile has more than 15 years experience in providing high-quality flame-retardant yarn for the protection market. Our flame-retardant high protection yarn has excellent performance to provide long-term protection for high temperature workers.
Main Features of Flame Retardant Yarn
Excellent high temperature property, work stably in 200°C for a long time, with limit temperature of 500°C
Great Permanent flame retardant performance, limit oxygen index LOI>28
High strength, tear resistant, 5 times stronger than high-quality steel wire
Cut resistant and anti- abrasion
Stable chemical performance, resistance to most inorganic acid, good alkali resistance at room temperature
Easy to dye bright colors
The Material Flame Retardant Yarn Used
Meta Aramid ( Aramid 1313 )
Para Aramid ( Aramid 1414 )
Notes:Meta Aramid, DuPont's registered trademark is Nomex®, Tayho's is Tametar®, and Teijin's is Conex®
Para Aramid, DuPont's registered trademark is Kevlar®, Tayho's is Taparan®, and Teijin's is Twaron®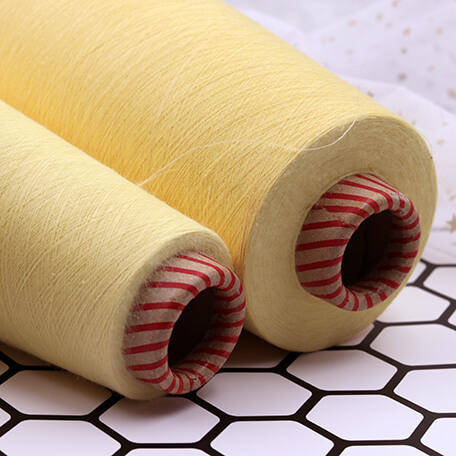 Para-aramid Spun Yarns and its composite Yarns
Basically spun from para-aramid staple fiber, this series of yarns are manufactured from 100% para-aramid or blended with other organic fibers, inorganic fibers, spandex, stainless steel etc. designed to meet cut resistant, flame retardant, heat resistant needs.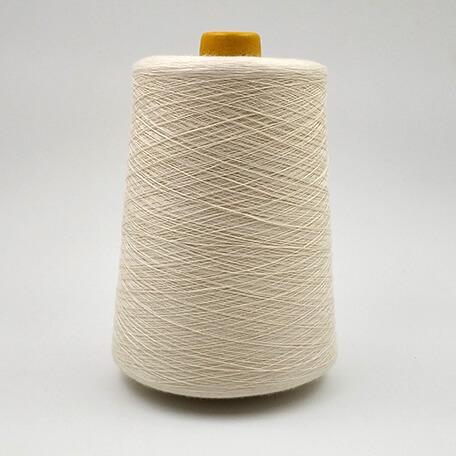 Meta-Aramid Yarn
Meta-aramid spun yarn is the most widely used high performance yarn. With excellent heat resistance and good dimensional stability, it is widely used in flame-retardant/heat-resistant gloves, hoods, fire protective clothing, police & military clothes, electricity work wear, metallurgical working garment, sound bomb wave cloth and other fields.